healthonplants
Regular price
Rs. 100.00
Sale price
Rs. 100.00
Unit price
per
Sale
Sold out
Peanut Curd
Our Peanut curd is so thick that you might as well dig a spoon and scoop out a big dollop without breaking its structural integrity. With some R&D, we've been able to eliminate the beany aftertaste many associate with dairy-free curds . It acts and functions just like the 'other' curd. Only better.
Our peanut curd has 10 gm protein per 100gm serving which makes it a good post workout option. You could add it in your smoothies, oats, curd rice, lassi, kadi and what not! It's high protein, zero cholesterol and guilt free. Good for you, go for the animals and good for the planet.
Net Quantity: 
350 grams.
Ingredients
 Peanuts, RO Water
Shelf Life
15 Days from the Manufacturing Date.
Storage Instructions
Keep Refrigerated , Do not Freeze. 
use within 2 days after Opening
Texture
Thick and curd like

Taste
Neutral with slight taste of peanut.
Peanut curd is an acquired taste. Give yourself a few tries of our rich peanut curd before it becomes your favourite.
Use seasonings or spices initially for it to mimic the dairy curd
Usage Instuctions

 Basic: Use it like a curd in your raita, lassi, butter mylk, gravies and curd rice,
Creative: Yogurt based cheeze, with Oats, in your smoothies.
Share
View full details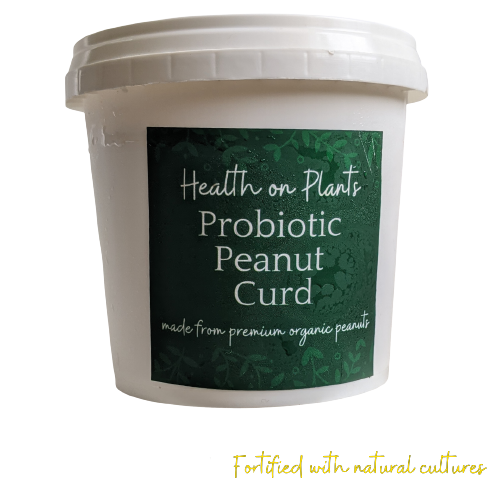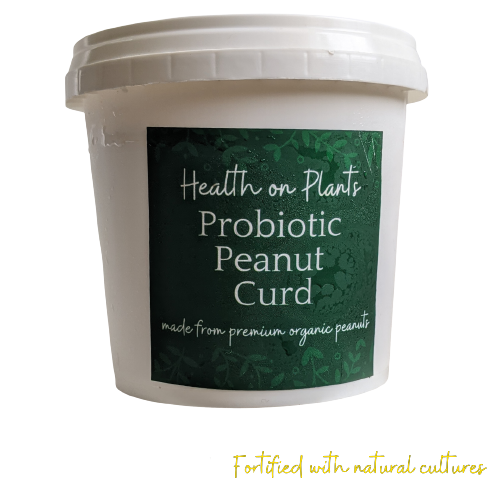 Costly
Why is vegan so over priced ?
I understand that you shared feedback without making a purchase. However, for educational purposes, let's shed light on the matter:
The cost of these organic peanuts stands at Rs 180/kg due to considerations like small-scale operations, transportation costs, and higher taxes and GST. Conversely, dairy curds enjoy government subsidies, resulting in lower production expenses, although they contain chemicals/hormones to enhance cattle yield. Taking all these factors into account, we can acknowledge the relatively equitable economics in play.
Question
Is this diabetic friendly
One of the best vegan curd I tried
I moved to vegan recently about an year .. I tried couple of other vegan curds aswell. but this peanut curd is better in both taste and thick consistency. Really liked it. but we may need to order atleast 3 days prior ( this is understandable as they may freshly prepare it) . for non vegans if they are ok with the slight flavour of peanut oil fried dahi vada dipped normal curd taste then they can try this.
Great source of vegetarian protein.