healthonplants
Regular price
Sale price
Rs. 75.00
Unit price
per
Sale
Sold out
Our handcrafted organic soymilk is made with a single ingredient - organic soybeans soaked in RO water. That's all!

Carefully crafted in small batches, our artisanal process ensures that every bottle is loaded with protein and bursting with flavour. Our clean label ensures that you know exactly what you are consuming - no oils, salts, gums, sugars, emulsifiers, preservatives, additives, or artificial flavours. None of that stuff!

With its creamy and smooth texture, it blends perfectly with your favorite beverage. The protein-rich content of our Soy drink ensures that it doesn't curdle, making it an excellent choice for tea or coffee.

The best part, it is shelf-stable which means no refrigeration is required. Like all our products, it is made in-house in our 100% vegan facility.

Shipping PAN- India!
No refrigeration required.

Net Quantity: 200 ml
Nutritional info (per 100gm): Protein: 5g, Carbs 2g, Fats 2g , Calories 45
Ingredients: Organic Soybeans, RO Water.
Shelf Life: 6 Months from the Manufacturing Date.
Storage Instructions: Keep in a cool dark place. No need for refrigeration until opened. Once you open it pls refrigerate and use within 2 days of Opening.
Texture: Milk like texture.
 Taste: Neutral, Slightly nutty Basic Recipes: Tea, Coffee, Smoothies, Oatmeal etc
Creative Recipes: Use as a dairy replacement in Cakes and breads.
Share
View full details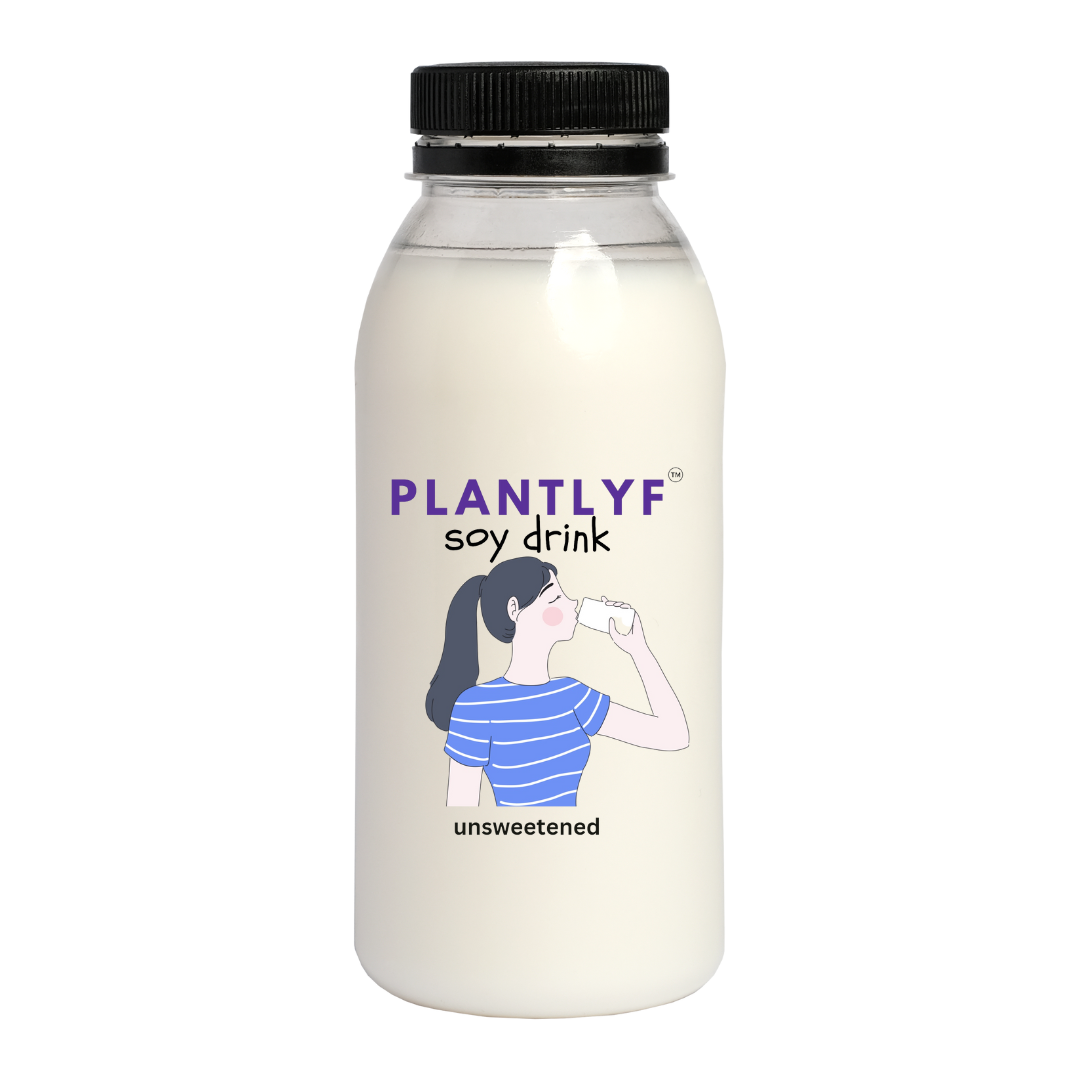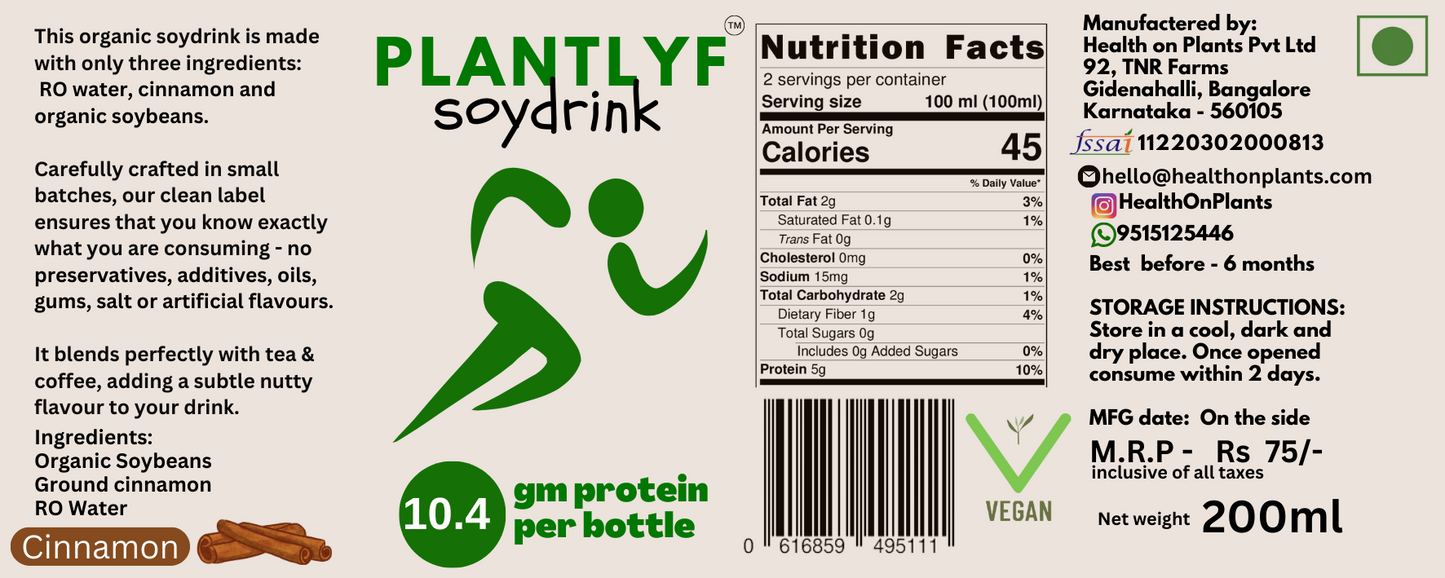 Soy Drink (Unsweetened) (Bangalore)
Hats off to the entire team for the effort
Firstly thanks for bringing the pure soy milk and tasty tofu reachable to all.
Soy milk is really pure and I can feel the smell of originality. As you have mentioned it's really pure one. Correct sweetness to be added for drink else it may give bitter or over sweetened taste . It's more healthier so should not expect more tasty.
Tofu , I love it. It's really superb and great.
One small request and suggestion: Recycling unit is a great thing since you are using bottles, Mamaearth and milk pot have recycling units and they gave option to return used bottles after one normal wash. They are collecting and doing recycle. Few give points to customer for using in next buy, few won't benefit to customers. But recycling option is better to avoid wasting more bottles.
Thanks for entire " health on plants" team for the heartful effort on pure drink and good quality products.
Milk in Couple of packs had got curdled